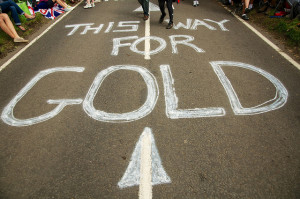 Happy Monday Nutritionizers! Today's motivation post was inspired by the Olympics. For the past 17 days the Olympics energized our TV screens, Facebook feeds and twitter streams. We were entertained not be reality shows but by amazing performances showcasing human talent at its best. The Olympics demonstrate the capability and resiliency of the human body as it fights against time, quiets the mind to concentrate, and pushes limits. I'm feeling a rush of energy just thinking about it! I can't say I'm a die-hard Olympian, quite honestly I barely remember the Beijing Olympics. There was something different about the Olympics this year, not sure if it was Michael Phelps or Golden Gabby that sucked me in, but I was glued. The London Olympics have left a lasting impression on me and reaffirmed a few valuable life lessons.
1. When you fall get back up and step forward
The Olympics got me thinking about the inner Olympian in all of us, we all have that drive within us to push the limits, take risks, and succeed but few unlock it. Or maybe it was unlocked at one time (as kids) and we fell, never to get back up again. Getting up, dusting of the scrapes, and walking on to the next event is what makes us stronger, it's what wins the gold. Michael Phelps exemplified this as he won his gold after a few falls in the beginning, if he can do it so can you!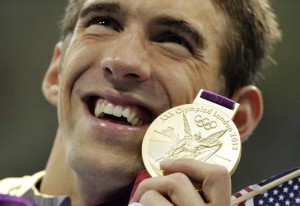 2. Things don't always go according to plan 
I like to plan but years of practicing Yoga has instilled in me the art of flexibility. The women's gymnastics was hugely captivating for me and I followed it as much as I could. When I watched McKayla Maloney, a guaranteed gold for vault, fall on her butt it was a loud and clear message that not everything happens according to plan. What do you do when that happens? Resort to lesson 1, get back up and move on to the next event.
3. Find your passion
We live in a fast paced society driven by making money first, then buying stuff with that money, and lastly (if that) doing something you like let alone love.  These Olympians dedicate their life to their sport, not only to win a gold medal but also to do something they are extremely passionate about. Something that makes them feel alive, brings a glow to their faces, and sparks primal emotions. Their energy is so potent you can feel it exuding from he television screen, it's no wonder Olympic viewers get excited, inspired, and emotional.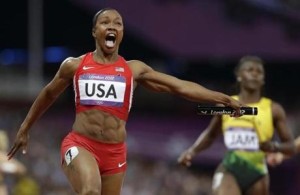 When I step back and think about it, we ALL face similar challenges to our Olympic counterparts.  Watching these athletes was like a walk down memory lane, no I wasn't ever in the Olympics, but I did grow up an active kid, an athlete. My elementary coach coined me as having long distance legs and was a catalyst for the years of running to come. I competed in track and field all throughout school, running races and winning "gold" medals, watching the relays, runners, and hurdlers awakened the dormant track star in me and reignited the drive to do more. I felt the nervousness of having your feet in the blocks waiting for that start fire, its bittersweet.
I may not find myself back on the track but that drive is tapped in other ways now through Crossfit, Yoga, Cycling, and Teaching all things I love to do. With passion comes hard falls.  These lessons hit home for me, it's been a month since the Death Ride and I have yet to touch my bike again. Not completing the ride was a "fall" for me. Not only did it make me contemplate riding again but also it challenged my competitive drive. The Olympics were a reminder that "falling' is what makes succeeding fun! I can either give up or get back on the bike and ride on to the next event; the choice is mindset.
Last night the Olympics came to an end, I watched the closing ceremony and recaps of the great wins and losses over the days, and I'll admit I got a bit teary eyed. I'm sad they are over but excited to release my inner Olympian! I think I'll bike over to Crossfit.
What's your inner Olympian going to do next??? Post to comments….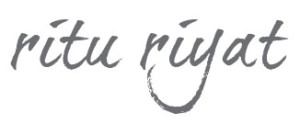 _______________________________________________________________________________________________________
Upcoming Event: Mindful Eating and Asana 
I'm excited about a new upcoming workshop where we will explore our relationship with food through body movement, mindful practice, and nutrition education.
When: 
Saturday September 8th Mountain View, Ca
For more information click here
___________________________________________________________________________
About the author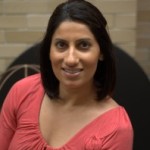 Ritu Riyat MPH|Holistic Health and Nutrition Counselor| Yoga Therapist is a San Francisco based Health Counselor promoting universal wellness via Skype consultations, and seminars. Delivering simple techniques to add balance through food, movement, and meditation.  She is an avid cyclist, crossfitter and yogini. Her motto "food is a drug, eat responsibly"… Nutritionize now!