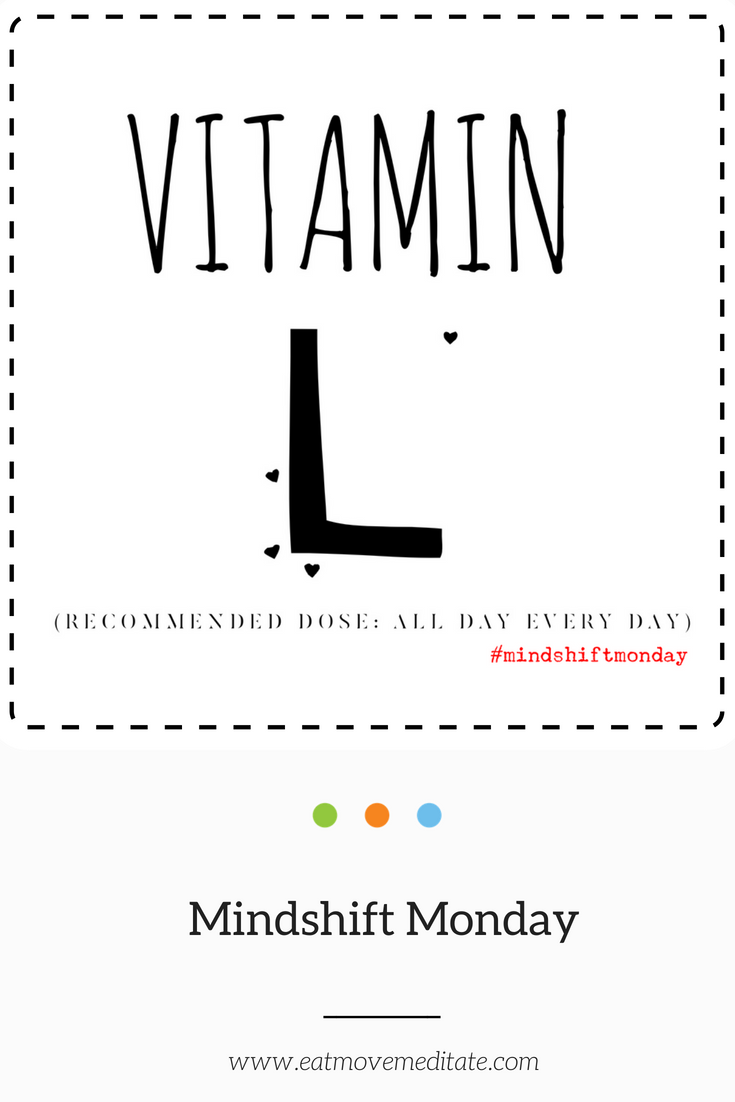 Love. That thing that flows naturally from our inner being. It was there the moment we came into this world, in fact one could argue that our level of love was at its greatest at that moment. It was unconditional and innocent.
Love is what gives us courage. The courage to step into the unknown and experience something new and different. It is the ultimate vitamin. With it we are invincible.
Vitamin L : Are you getting the recommended dose of this essential life nutrient?
Are you loving yourself up? Are you surrounding yourself with people you love and who love you. Are you choosing love over fear?
Love doesn't require a romantic partner or a marriage. Love is a choice. It is something we generate from within and share with out. That's the beauty of this essential life nutrient, it's infinite and free and a choice. We tend to hold back on sharing love until it is offered first or worse barter it for materialistic wealth –  "If you love me, then I'll love you"  "If you buy this then it means you love me". But love is not materialistic, it cannot be bought or sold.
Love is peace. Love is fearless. Love is courage. 
If you're not get the recommended dose of love, it's time to up your dosage. All day, every day.
Make Shift Happen
This week love yourself up. Cultivate love from the inside out and make shift happen.