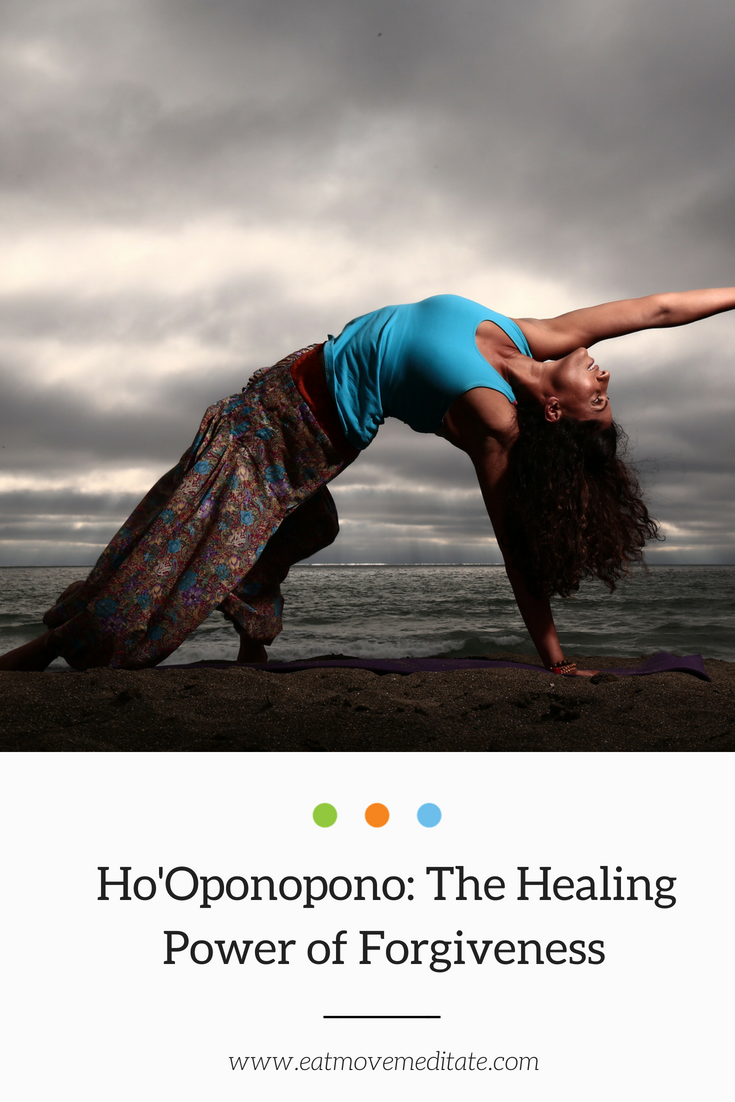 I'm Sorry.
Please forgive me.
Thank you.
I love you.
When was the last time you said any of these phrases? Do you say it often? Do you mean it?
A teacher of mine once said:
The true meaning of forgiveness is to give as before
I had two reactions to this:
Wow. That's powerful.
Is that even possible?
We are all perfectly imperfect beings creating experiences moment to moment that become our past, present, and future. Our triumphs and growth are built on the foundation of past so called mistakes and failures. In the process of creating these experiences people come and go in our life – some we love, some we dislike, some we piss of and some that piss us off and many all of the above – just saying'!
Have you forgiven or asked for forgiveness and made amends?
With rising rates of chronic disease, suicide, and unhappiness paralleled with the growing interest in neuroscience, human behavior and personal development …  Researchers are turning towards the healing powers of forgiveness.
And the results may or may not surprise you:
"When forgiveness rose, levels of stress went down. Reduced stress, in turn, led to a decrease in mental health symptoms."
If forgiveness alone can improve our wellbeing, why aren't we doing more of it?
Because anger and resentment gives us a false sense of power. We feel safe and secure behind the wall of anger. But it's temporary. Once the illusion fades we find ourselves sad and lonely so we naturally create more anger and resentment and just like that the vicious cycle begins. It becomes a habit.
We forget that one simple phrase can break the cycle and set us free. "I'm sorry".
THE SCIENCE OF FORGIVENESS
As the field of positive psychology has grown over the last decades so has further research in the related fields of mindfulness, compassion, and forgiveness.
There's a misconception that saying "I'm sorry" is absolving yourself of responsibility and saying, "I forgive you" is letting someone off the hook. Although it may feel true, these thoughts are driven by the ego, and are not true to how forgiveness works.
Psychologist Dr. Bob Enright, a pioneer in forgiveness research, describes forgiveness as more than "moving on and letting go" it involves having compassion, empathy, and understanding. Forgiveness does not mean reconciliation or justice and like how anger affects the person generating the anger more than the receiver, forgiveness is for oneself not the forgiven.
Research shows that forgiveness is linked to reduced anxiety and depression and overall improved wellbeing. One contributing factor for these health outcomes is related to stress. We know that chronic stress is associated with several health conditions such as obesity, diabetes, heart disease as well as mental health conditions such as anxiety and depression. Forgiveness allows you to let go of chronic internal stressors – ruminating thoughts about a situation which hurt you.
I certainly felt the benefits of forgiveness both for another human but more so for myself. We often are more generous with our love and forgiveness towards others versus ourselves. In situations where my choices lead to a difficult outcome, I like to remind myself that I made the best possible choice I could in that moment given the information I had. It's a form of forgiveness, self-compassion, and self-love, all of which were foreign to the perfectionist in me.
LEARNING FROM OUR ANCESTORS
Ultimately, we're all seeking the same thing – Love. The feeling that drives us to be better humans, that makes us stronger, healthier, and happier.
Unlike our ancestors, we were never taught how to give and receive love aside from using the three words "I love you".  A powerful phrase when said with intention.
The traditional Hawaiian practice of Ho'Oponopono is one of reconciliation and forgiveness. Indigenous Hawaiian healers believed that illness was caused by the stress of anger, guilt, or lack of forgiveness, which breaks the basic spiritual law of love and harmony. Ho'Oponopono restores and maintains good relationships, by asking for complete forgiveness harmony is restored and illness avoided.
Here's how this beautiful ritual is performed:
Ho'Oponopono corrects, restores and maintains good relationships among family members and with their gods or God by getting to the causes and sources of trouble. Usually the most senior member of the family conducts it. He or she gathers the family together. If the family is unable to work through a problem, they turn to a respected outsider.
The process begins with prayer. A statement of the problem is made, and the transgression discussed. Family members are expected to work problems through and cooperate, not "hold fast to the fault". One or more periods of silence may be taken for reflection on the entanglement of emotions and injuries. Everyone's feelings are acknowledged. Then confession, repentance and forgiveness take place. Everyone releases (kala) each other, letting go. They cut off the past (ʻoki), and together they close the event with a ceremonial feast, called pani, which often included eating limu kala or kala seaweed, symbolic of the release. – Nana I Ke Kumu (Look To The Source) by Mary K. Pukui, E.W Haertig, Catharine Lee.

THE POWER OF FORGIVENESS
The ancient Hawaiian practice has been adapted to the modern world with these 4 phrases that are weaved together in a mantra style chant.
I'm sorry. Please forgive me. Thank you. I love you.
My personal experience in practicing Ho'Oponopono revealed to me the true power of these words in cleansing and clearing trauma and restoring harmony within.
I was first introduced to the Ho'Oponopono chant during a yoga training with my teachers David Lurey and Mirijam Wagner in Ibiza. We had just finished our morning meditation and like the days before they would introduce a chant that aligned with the theme of that day.
The harmonium began, followed by the guitar and then these words
"I'm sorry. Please forgive me. Thank you. I love you"
Before my mind could decide whether I wanted to join the chant, my heart had already jumped on board.  Every word sending chills down my spine. I could feel my eyes welling up, embarrassed I tried to wipe away the tears but there were too many too hold back. I didn't know what was going on and I also couldn't stop it from happening. So, I surrendered.
As we chanted, I thought of the people in my life that I loved deeply and offered these words to them. I thought about the people in my life that hurt me immensely and offered these words to them. I about the past me and the choices I had made and offered these words to that version of me. I thought about the present me and offered these words to myself.
By the time the chant ended the tears had stopped flowing and pain was replaced with pleasure. I blinked my eyes open and looked around at my fellow yogis and smiled. Shortly after we burst into innocent child like laughter.
For the first time, I had experienced the feeling of forgiveness and is one that cannot be forgotten.
HOW TO PRACTICE FORGIVENESS
Recently I was invited to teach a meditation at Lightning in a Bottle, a popular Yoga Music festival that takes place in Bradley, Ca. My teaching slot was on a Saturday evening, which was about half way through the 4- day festival.
People come to festivals for different reasons, but one thing remains the same – you will be faced with "your stuff".  When I thought about what I could teach that would really support the experiences people were having the word "forgiveness" came to mind.
I shared the practice of Ho'Oponopono, and just as I surrendered that first time I heard this mantra, so did they.
Something magical happens when you say these words. Even if you resist these words at first, they will bring you to surrender. Questions come to the surface. Answers are provided. Love is experienced. Lightness is achieved. Our worries melt away and we feel at peace.
This sculpture from Burning Man called "Love" created by Alexandr Milov from Odessa, Ukraine captures the art of forgiveness well. Underneath all our built-up anger, resentment, envy… Underneath all that gunk is a child ready to play. Forgiveness is the path to love.
Just like most behaviors, some people are more forgiving than others, but everyone can better with practice.
The Ho'Oponopono is one way to begin practicing and priming your brain to be more forgiving. Whether you are trying to figure out how to forgive your spouse or how to figure yourself, I recommend meditating on this mantra for a few minutes daily in the morning, at night or both. Perhaps even listen to it and simply allow yourself to feel the words.
HO'OPONOPONO PRAYER
There are many versions for Ho'Oponopono prayers, I love this one by Aurélia previously known as Jennifer Zulli recorded in 432Hz.
Next time you are in a conflict, feel anger, or are on the receiving end of anger take a moment to reflect on these words, say them out loud and allow their vibrations to flow through you.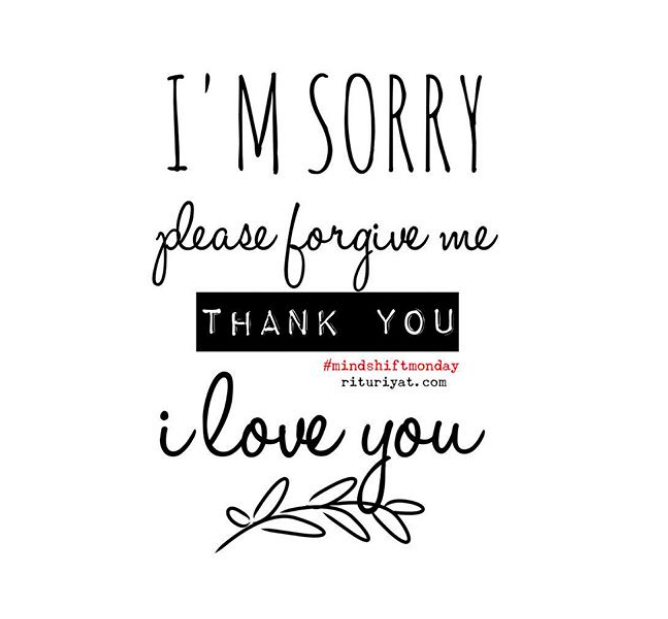 As always don't just take my word for it. Go out there and try it for yourself. Report back and let us know how it goes.
Ritu