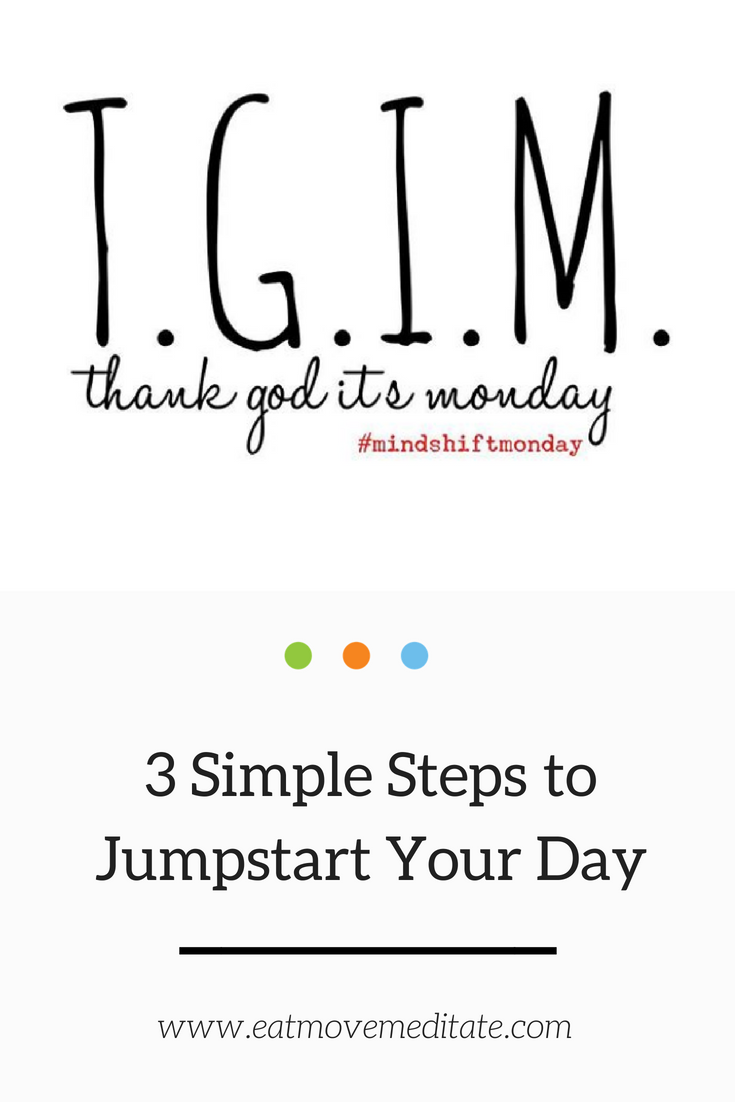 "It's Monday, yay!"
Said no one. Until now… It's time to reframe and reclaim our Mondays!
Mindshift Monday started back in 2014 as an effort to reframe Monday's for myself. I was tired of the Monday blues, manic Monday's, and the case of the Monday's. You know what I'm talking about, the dreaded Monday.
Monday's have gotten a bad rap in our modern society, associated with depression, anxiety and melancholy. Probably since the "work week" was birthed into existence.
However, our ancestors honored Mondays as it was the day of the moon. In fact cultures from around the world consider Monday to be an auspicious day and often fast on that day. In the indian hindu culture, Monday is dedicated to honoring Lord Shiva.
What makes Monday different from Friday is the thoughts and feelings generated by our mind which we have control over. Make Monday your moment to press reset and start over. If you fell off your exercise plan over the weekend well get back on it, wanting to start something new do it now. Monday's have become exciting and full of curiosity and intention.
It got me thinking rather than outsourcing your Monday to modern melancholy, take it back and make it matter.
It was a simple quote said by my grandfather that became my first official Mindshift Monday in 2014. Now, here we are 4 years and 208 Mondays later… making shift happen.
Mindshift Monday
Every Monday you'll find a new dose of inspiration (mantra) here on the blog as well as on Instagram with the hashtag #mindshiftmonday and a call to action to make shift happen.
This week reframe your Monday, say TGIM and make shift happen! What are you excited about this week? Post to comments…
Share your risks and shifts this week on instagram, tag me @livingritu and @eatmovemeditate plus use the hashtag #mindshiftmonday to share your story. 
p.s.
Want your own Mindshift Monday Mantra deck? It's coming soon… Get on our waitlist to be the first to order.