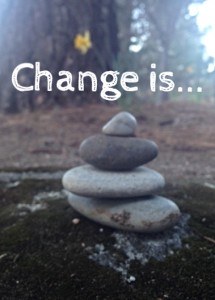 Whoosh… and just like that we are officially in spring. It's crazy how everything is always changing ALL THE TIME. And when I say everything, I mean EVERYTHING. This concept of change is exactly what I spent 3 days pondering at my "refresher" Vipassana course out in beautiful North Fork, California. I put the word refresher in quotes because technically that's what these short courses are meant to be, a little re-charge for old students that have done the 10-day course previously. In my case it was a combination of "shocker" and "re-fresher".
Shocker because I quickly realized how much junk I've accumulated in my brain and body, my body was literally vibrating while I was sitting on my cushion in a room full of silent people. I wondered if anyone else could feel me shaking. The directions were to focus on breath. I looked for my breath and it was nowhere to be found. It's actually a bit embarrassing given that I live, breathe, and teach yoga and mindfulness, I should be able to drop right into this, right? Wrong. After my ego finished having its meltdown I came to the reality of the situation. First and foremost I'm human, and like all humans am affected by my surroundings. I suspect my high energy is an indicator of poor meditation maintenance as of late and increased tech toxicity (hmm… maybe I shouldn't have gotten that iPad).
Quick history lesson so we're on the same page: Vipassana literally means "to see things as they really are" it is an ancient Indian meditation technique taught by a lineage of teachers from the time of Buddha over 2500 years ago. The whole idea of it is to understand the deep connection of mind and body through self-observation. In noble silence (no talking, reading, writing, eye contact, etc.). More information about Vipassana can be found at http://www.dhamma.org/en/about/vipassana.
By the next afternoon my breath was flowing and I managed to find a seated position that didn't send me foot straight to sleep. I drop into my favorite part of the practice, experimentation. The entire concept of Vipassana revolves around studying the universal concept of change in a framework that is near and dear to each of us, our bodies. You become the scientist, your body the laboratory, your breath the instructions, the sensations in your body the test tubes and your reaction the experiment. Bring on the goggles; I'm ready to experiment. Yes I'm kind of a geek and I love playing detective.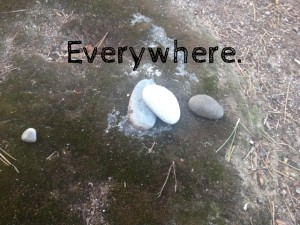 After 3 days of silence and 30 hours of meditation I came back with these golden nuggets. They're not anything I hadn't heard before but they also are.
– Change is constant. Everything (feeling, thought, emotion, experience) rises and falls. Enjoy the experience for what it is. Feel happy during a happy occasion and then let it go. Feel sad when the experience rises and then let it go.
– Remain equanimous. The body's natural state is to return to balance. Staying in a constant state of excitement or depression results in dis-ease. If we don't get too carried away in the reaction we regain balance quickly. Again we're human, we laugh we cry. Feel it, and then let it go by refocusing the mind on the breath, you will automatically stop reacting to it.
– 90 seconds. The amount of time it takes the body to process a wave of intense emotion. Notice how this works in your body. If you don't react the energy will dissipate. It's kind of cool!
To curb the "shock" I got this time in my course I've created a meditation maintenance plan. It's not going to be easy but like anything else it takes consistent practice.
–       30 minutes of meditation in the morning (Mon – Fri) from 6-6:30am
–       30 minutes of meditation in the evening from (Mon – Fri) 10-10:30pm
–       Have self-compassion; if I fall off just get right back on the next morning.
Notice I have written down exact days and times, this helps to make the plan stick. I know weekends will be challenging so I'll experiment on what works best.
If you're new to meditation, here's a  Breath Focused Meditation audio to get your started.