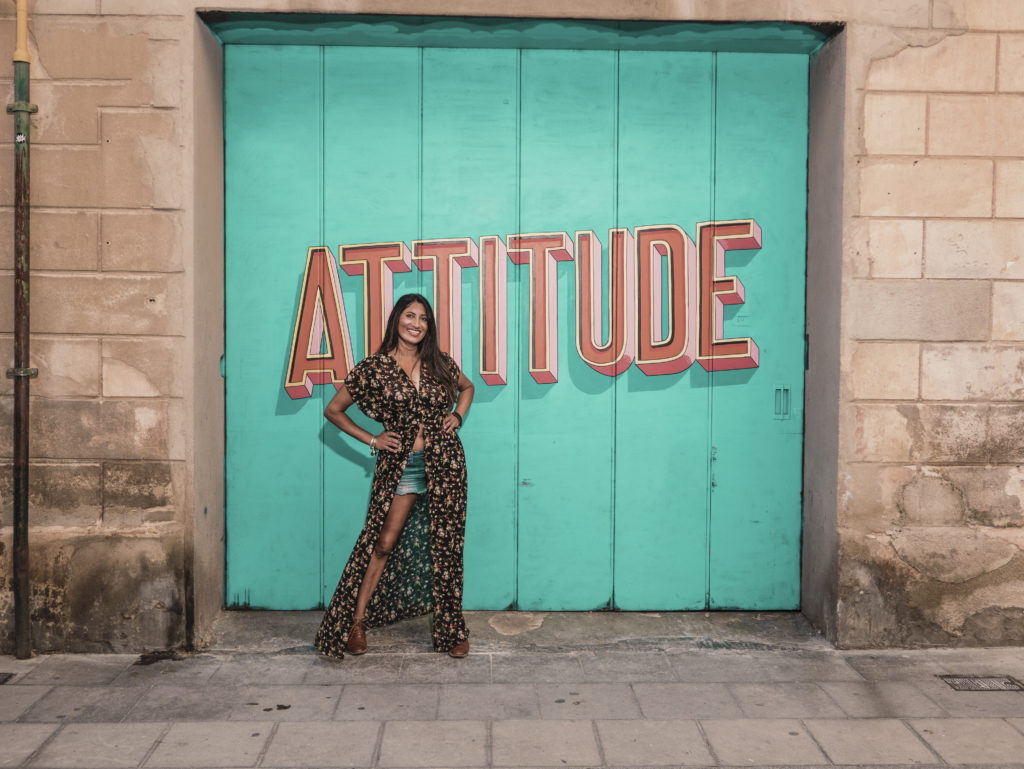 Welcome to my new blog eat. move. meditate. , a place where you and I explore simple habits to create sustainable health. Let me take a moment to reintroduce myself and why I'm here and possibly why you're here. My name is Ritu, pronounced "Ree-thu," it's a Sanskrit word that means seasons. And just like seasons change so to has my life. Remember that quote "some people come into your life for a reason, season, or life" well I think that can apply to business, ideas, work, hobbies, passion, and just about everything else.
We all have a story to share that has gotten us to this very moment in time. Here is mine…
What this blog is about
My wellbeing journey thus far has lead me to discover three simple puzzle pieces: eat.move.meditate. Which have become habits and eventually have lead to sustainable health for me.
So here I am Fast forward to today, 2018. Launching my 5th blog … I doubt it's the last, but it's definitely one for a lifetime.

This blog is an evolving growing every changing piece of work, just like you and I. It's not a recipe blog, although you will find some recipes. It's not a yoga blog although you will see a lot of yoga here. And it's not a meditation blog, although you'll definitely get your dose here.
Along with that you'll read about my travel faves both international and local. As well as the crazy fun experiments I do, because my body is a laboratory, only through constant testing and tweaking will you discover your personal wellbeing prescription.
In order to understand why I'm here, it's important to understand how food, movement, meditation and blogging, and wellbeing became a part of my life.
1999: I stepped into a yoga class
Movement had been a part of my life since I was a kid playing soccer and running track. It evolved when I injured my knee from running and went to my first hot yoga class in 1999. Philosophically yoga had always been a part of my because of my Indian culture.  But physically it was foreign to me, so to was the mind body emotion connection that quickly grasped me in camel pose. Like many people that start yoga, I came to the practice to heal my body and found myself on a path of self discovery.
There's a quote I love that says:
No one is sent to you by accident
I moved to India in 2002 to work on a service project in the slums of Mumbai, while there I "accidentally" completed a yoga training. One that was rooted in the therapeutic approach of yoga. Upon returning to San Francisco I was "accidentally" offered an opportunity to sub for a yoga therapy teacher who was traveling for a few months. Don't get me wrong, it was a beautiful accident, but I knew nothing about teaching. The nice thing about getting thrown into something is you gotta figure it out before you hit the ground. I've definitely refined the art of "figuring things out"
Before I knew it, I was teaching 4 classes a week, my voice stopped trembling each time I taught, and students stopped walking out in the middle of class.
My advice to new yoga teachers
New yoga teachers, people will walk out of your class or they may not return. Don't mind them, they aren't your students. You keep doing you. It will sting but it will make you stronger.
Eventually in 2006 I started my second blog, Made In Yoga, to share content about yoga for my students. This time I used Yahoo websites to create my site, trust me I was more than proud when I hit publish. There's something exciting about creating something on your own.
I loved teaching yoga, still do. As you continue to read this blog you'll see that Yoga is my foundation on which I have built a powerful home of optimal wellbeing. But my body was still suffering from a knee injury and digestive issues.
Writing became my outlet
See, I started my first blog in 2005 over on google's blogger platform.I had just finished grad school and was living in Mumbai, India working in the slums of Bandra. It was my first time visiting India as an adult and my family and friends, although supportive, were less than confident that this ABCD (American Born Confused Desi) would survive in India, let alone working in the slums for more than a few days. In an effort to keep them all in the loop (and prove them wrong) about my Indian adventure without inundating their inboxes I started a blog and captured my experiences. I loved writing and had more than enough material to write home about. The blog evolved as my travel diary where I continue to capture my more detailed travel stories around the world. Interested in reading  it? I'd love to share it with you one day but for now It's not a public blog.
Lifting weights. Running marathons.
In 2008 I "accidentally" stumbled upon Crossfit (there's that accident again). One of the first Bay Area Crossfit boxes Crossfit Unlimited now Crossfit Milpitas, opened at the gym I was teaching yoga at and I was encouraged to try it out. 10 minutes of Tabatha squats later, I was hooked. As I mentioned movement has been a part of my life since I was 8 years old starting with Soccer later evolving into track and cross country, then yoga and kickboxing … so it wasn't a surprise that I was immediately attracted to Crossfit.
With yoga and crossfit my body quickly grew stronger, my knee healed, and I started running longer distances again, and completed my first full marathon. But I still didn't feel great.
Paleo + Zone
I struggled with fatigue, poor digestion, and bloating. I've always been a fairly good eater, I grew up with home cooked Indian food, didn't eat much meat, loved fruits and veggies and had a pension for chocolate (at least it was dark). With crossfit came the introduction of the Zone and Paleo diets. After attending a workshop with Robb Wolf in 2009 I decided to give Paleo a try and with a few minor tweaks I had resolved my digestive issues, naturally improved my energy, and said bye Felicia to my bloated belly. Then I launched my 3rd blog
Nutritionize.net
, one of the first blogs about Paleo nutrition and making more improved choices to look, feel, and perform better. It quickly evolved and we offered personal coaching and nutrition seminars around the Bay Area.
Meditation: My missing link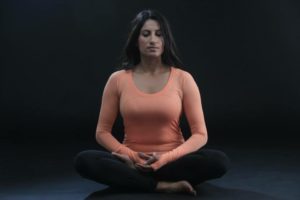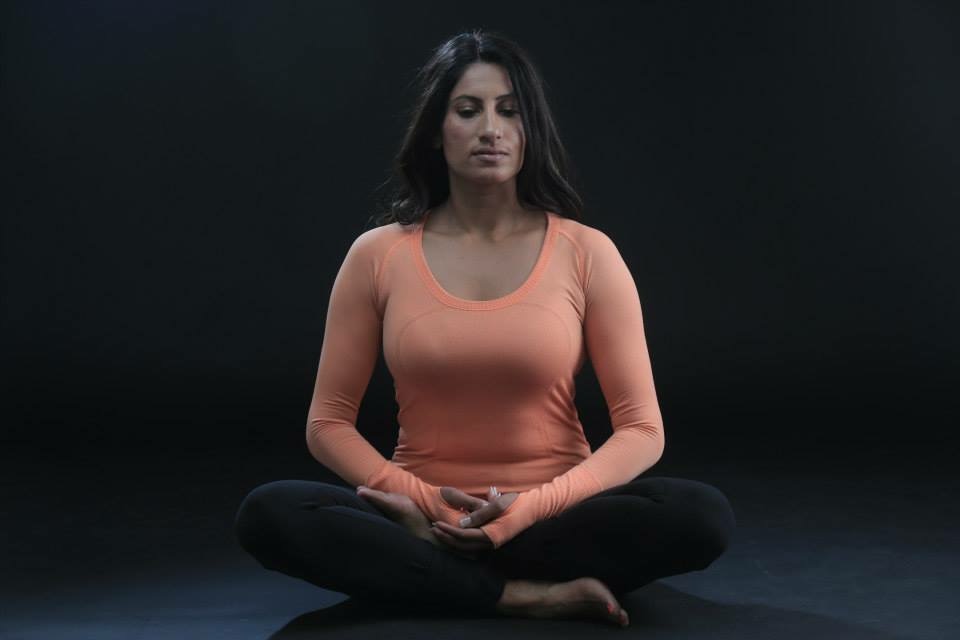 As 2009 was coming to an end it was time for me to travel but funds were low so I decided take a different type of trip, one that visit a place close to home. I had been trying to meditate for years and failed each time. My thoughts wreaked havoc in my mind and after just mere minutes of bouncing thoughts back and forth between my ears I would give up, perhaps you can relate. A few of my friends had done a Vipassana, a 10-day silent meditation retreat, not entirely sure what it entailed,  it sounded like a good way to resolve my meditation problem so I signed up. 10 days and 100 hours of meditation later I realized meditation was the missing piece of my wellbeing puzzle.
How do food, movement, and meditation coexist?
Now it seems like a no brainer that you need to have a healthy balance of food, movement, and mental health to thrive, but in 2010, 3 blogs and an epiphany later, I had an online identity crisis. My movement, meditation, and nutrition communities seemed too separate to intertwine. Crossfitters didn't do yoga, yogis didn't eat paleo, and no one was really thinking about meditation. Somehow all of these pieces beautifully coexisted within me to create my inner and outer strength.
In 2011, in an effort to resolve my online identity crisis and bring my puzzle pieces together I rebranded Nutritionize with my recipe for Wellbeing – eat.move.meditate. and then watched the world embrace these three puzzle pieces and begin to explore each other. It was one of those, "I knew it was just a matter of time" kind of moments.
In 2014 my personal journey of growth and development through the Landmark Forum and climbing Mount Kilimanjaro lead me to launch my 4th blog, my namesake Ritu Riyat. I wasn't sure what I was going to write there, it didn't matter. The site was a metaphor for transformation. To step out and be seen as me. No more identity crisis. No more hiding.
In 2016 I moved out of my rent controlled Mission, San Francisco apartment and left my corporate job to travel. I made a promise to myself when I was leaving India in 2005, to travel every year because every person around the world I come across has a piece of my soul puzzle, although I had kept this promise by traveling once a year, I was long overdue an extended trip. And the time was now. One year later and 10 countries later I returned to the Bay Area, transformed, transient, and totally aligned.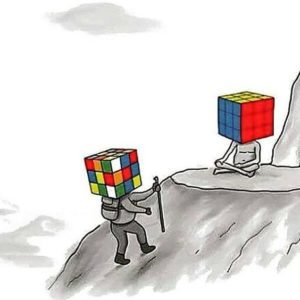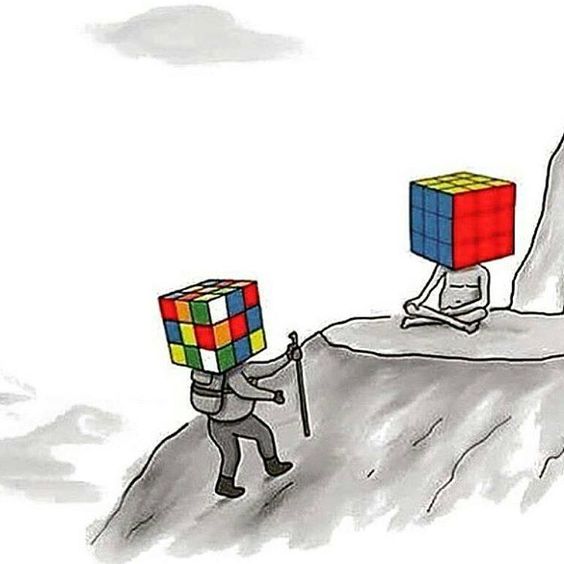 Not all who wander are lost
When they say "not all who wander are lost" they were definitely referencing my journey. There are times in my life I have felt completely lost and confused in search for answers, and times when I was calm, cool, and collected answering questions. This painting that was gifted to me by brother, hangs on the wall next to my bed and serves as a daily reminder that I have it all figured out and I don't know anything at all.
And that my friends is why life is a journey…
I won't claim to know it all, far from it. But, what I do know is this
Powerful impact can come from a simple change.

What you do consistently is what you will become, it's what we call a habit.

Quick fixes don't exist. Sustainable change requires consistent work (see #2).

Your mindset alone can define your happiness and suffering. It's why some of Mumbai's poorest people had some of Mumbai's richest smiles

Health is our most priceless commodity and greatest responsibility. Your body is a temple, worship it, nourish it, learn from it.
If you made it this far then you're a rockstar and definitely part of my tribe because I can feel your support. You're also dedicated to your own personal wellbeing and I look forward to supporting you however I can.
Next steps to create sustainable health with simple habits
Check out the

"Start Here

" page to download some free tools and resources
Follow us on Social Media: Facebook, Instagram, Pinterest

Stop by the

shop

and check out my recommended wellbeing products

Lastly, help me spread the word. Share this blog with your friends and family.
Thank you. Namaste. Cheers. Let's get started…