Standing in front of a crowd for the first time to give a speech can be terrifying for anyone, but when this happens to be your best friends wedding, well the pressure is on.
I had many months to prepare, practice and of course procrastinate. Technically I had 3 months from the time I was told to the day of the reception where I would be giving my speech. Days, weeks and months went by without me even doing one thing to prepare for this, till the night of the event.
Yes! I waited till the night of the event to scribble few words down on a napkin, take 2 shots and walk onto the stage to basically freestyle my whole speech. Prior to this there were technical difficulties with the microphone for the other speakers and no one could actually hear anything (benefit for me) in the crowd. When my turn came the same issue was present, I tried to speak as loud as I could and then I froze, I didn't know what to say next or how to say it.
After a few seconds (which felt like eternity) of everyone looking at me, I said few random words which I still remember today (I want to forget it if I can) and quickly got off the stage and made my way to the bar. It was one of the worst public speaking experiences of my life. And there were few more to come before I finally learned my lesson.

Building confidence to become a better public speaker
The lesson I learned few years ago is that you need to be in a environment that fosters public speaking, that encourages you to practice and work through obstacles to get you to the point where you have the confidence and skills to speak in front of a group of people large or small.
That environment I found was at Toastmasters, I was told numerous times by friends that I should look into a local club and after few missteps in giving speeches, I decided to do so. Luckily I found an amazing club full of veteran speakers that was close to work. The club had been around for 25+ years and some of the members were founders of the club. The first few months I didn't speak much just gave a joke here or answered a table topic question.
Finally I got the nerve to do my icebreaker speech with a few "ahhs and ummms" and positive feedback the I received it gave me the confidence to move forward. I started to participate more in table topics and take on other roles in the club. The energy in the club to help others become better speakers and welcoming new members with open arms and a safe place to speak, was contagious. I started doing more speeches and was able to finish my CC (competent communicator) track within a year.
How you can get started with Toastmasters
That was few years ago, I have continued to be part of Toastmasters for the past 4+ years now, even as I moved to a different company I was able to find a Toastmasters club near by. I am so involved in Toastmasters that I even took on some leadership roles such as VP of PR, Secretary and most recently President of my current club.
For those wanting to improve on their public speaking skills or want to get over the stage fright so many of us have, I recommend attending few Toastmasters meetings, checking out few clubs till you find a place that you feel comfortable at and then start engaging as you like till you get to the point of doing your first speech. Its a thrilling experience to get over that initial fear of speaking and realizing your voice matters and people are listening.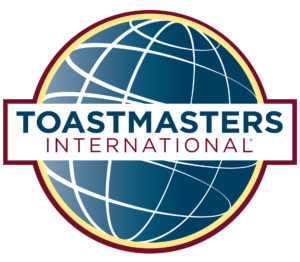 Here are some links to get you started on your journey:
Try out for yourself. Experiment and see what works for you.
Do you have a public speaking horror story? Share in comments…
Arun