Happy New Year! I hope the start of this year is treating you well. I feel this is going to be an amazing, life changing, year. It's already gotten off to an epic start…
Last month I told you I was heading out for an African Adventure and to do something that scares me. For me, that something was climbing Mount Kilimanjaro, a 19,340 free standing mountain in Tanzania!
Yes, I know it sounds crazy but once I was at the base of the mountain I couldn't imagine being anywhere else.
And guess what….
This was my initial reaction to the adventure
"Climbing Kilimanjaro was by far the hardest thing I've done in my life (so far). It challenged me physically, emotionally, and mentally in ways I could never imagine (oxygen deprivation is no joke). It was all worth it to place a small shiva statue on the highest peak in Africa, Uhuru (freedom) Peak, and take a breath. "
Sometimes dialing back to the basics helps put things in perspective. Climbing this mountain and reaching the summit became more than a challenge it became a metaphor for life.
5 Life Lessons from Kilimanjaro:
1. Pole, Pole. Slowly, Slowly.  Even though the trail started off flat and we easily pick up the pace, we had to move slow so our bodies could adjust to the altitude. Moving slow opened the door to curious conversations, beautiful views, and a lot more. There's an entire life you're living, slow down to experience it.

2. Go with the flow. Being with the elements there were no certainity, one minute it was bright and sunny and the next minute pouring rain. It was hot and then cold, cloudy then clear. All you can do is embrace the elements put on your poncho and keep on moving.

3. Hakuna Matata. No Worries. I found myself saying "oh shit, I'm scared" A LOT. But I also found myself saying "keep moving".  Life is full of "oh shit" moments, we have two choices 1. Panic and freeze OR 2. Breathe and keep moving.

4. Choose your thoughts wisely. Fear begets fear. Power begets power.

5. Small steps will get you there. The more boulders we encountered the more energy it took to climb up. The best advice I was given was to look for small rocks and treat them as stepping-stones. Once I started looking for the small steps the path to the top became clear.

After 7 days of hiking, not showering, freezing my ass off, and gasping for air… I conquered the fear in my mind… Kept on moving… And found myself on Africa's rooftop! I have no idea how many breaths I took (I'd imagine a lot since I was constantly out of breath) but the moment I reached the summit… the pristine beauty that greeted me certainly took my breath away. Read more about my African Adventure…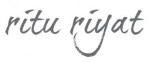 [author] [author_image timthumb='on']http://nutritionize.net/wp-content/uploads/2012/07/Profile-Pic.jpg[/author_image] [author_info] About the Author: Ritu Riyat MPH|Certified Health Education Specialist| Yoga Therapist is a San Francisco based well-being consultant promoting universal wellness via Skype consultations, and seminars. Delivering simple techniques to add balance through food, movement, and meditation. She is an avid cyclist, crossfitter and yogini. Her paradigm: eat.move.meditate… nutritionize![/author_info] [/author]