Spoiler alert: There's more than tech in Silicon Valley (Insert shocked emoji)
The best of Silicon Valley depends on who you are talking to. When it comes to food, drinks, bars, clothing stores… come to think of it, just about anything… I prefer the path less traveled along with a 4-star yelp rating of course. What I mean to say is that there are so many great places to check it can get a little overwhelming – right? And often times its the hole in the wall places or perhaps those that are a little less trendy that get overlooked, but sometimes those are the best IMO.
Especially when you're traveling to the mecca of Tech, Silicon Valley. Star struck by the likes of Google and Facebook can make even the best Ramen place seem bland. But please don't be fooled… there is definitely more to Silicon Valley than tech.
The Fine Print (*)
In an effort to showcase my hometowns hidden gems I'm compiling this best of Silicon Valley list which I'll periodically update with new finds. A girl can only eat and drink so much so I've tapped into the collect wisdom of my trust inner circle, and of course have marked them with a (*) so both you and I will know that I need to add it to my list.
Being a bay area native, yes we exist, I have seen Silicon Valley grow from orchards to open source hackathons and everything in between. Just the other day I was at one of my favorite restaurants in Palo Alto having yet another celebration for my fierce and fabulous birthday. I got to talking to an older gentleman at the bar who was expressed his disappointment with the changes on University Avenue, particularly with the dining scene. He clearly had some history in the area and by the looks of him, he knew his dining scene, and the fact that he was a regular at a restaurant that is definitely on my best of silicon valley list nudge my food ego just a smidge.
Where is Silicon Valley
If you've gotten this far then I'm guessing you know a thing or two about Silicon Valley like where it is in the world. But just in case, here's a little overview.
Silicon Valley is a region in the south bay area ( south bay as we say it) of Northern California. If it hadn't become the birthplace of "silicon chips" then the region would have gone by it's traditional name, Santa Clara Valley.
Silicon Valley (note: we never say "the valley" that's an LA thing) is comprised of the following cities: San Jose, Palo Alto, Menlo Park , Santa Clara, Cupertino, Mountain View, Sunnyvale… and with a little bit of a stretch, my hometown of Milpitas which is at the very Northeast of the South Bay – still counts!
Is San Francisco part of Silicon Valley
Nope. But given that Silicon Valley also has a more figurative association of high tech businesses, SF as well as other neighboring cities are often associated with Silicon Valley when referencing tech companies. This blog is not about the techie side of Silicon Valley, which I do also love and if you're interested in more on that I think Silicon Valley Guide has some great resources, they even list hacker accommodations?!
Without further ado let's get to it. Here are some of my favorite places to eat, drink, visit, walk around, get my sweat on, maybe get my hair and nails did, or just people watch. Have suggestions? Post to comments or send me an message. I'm always looking for a new adventure.
Silicon Valley Food Guide
Some of my favorite food places in Silicon Valley for a variety of reasons. Either the food is really good, its simple and hits the spot, its a chill spot with nice ambience, has a decent happy hour – or all of the above. As time goes on I'll refine the categories but for now, it's all here for you to feast on. In no particular order other than what is popping into my mind as I write this.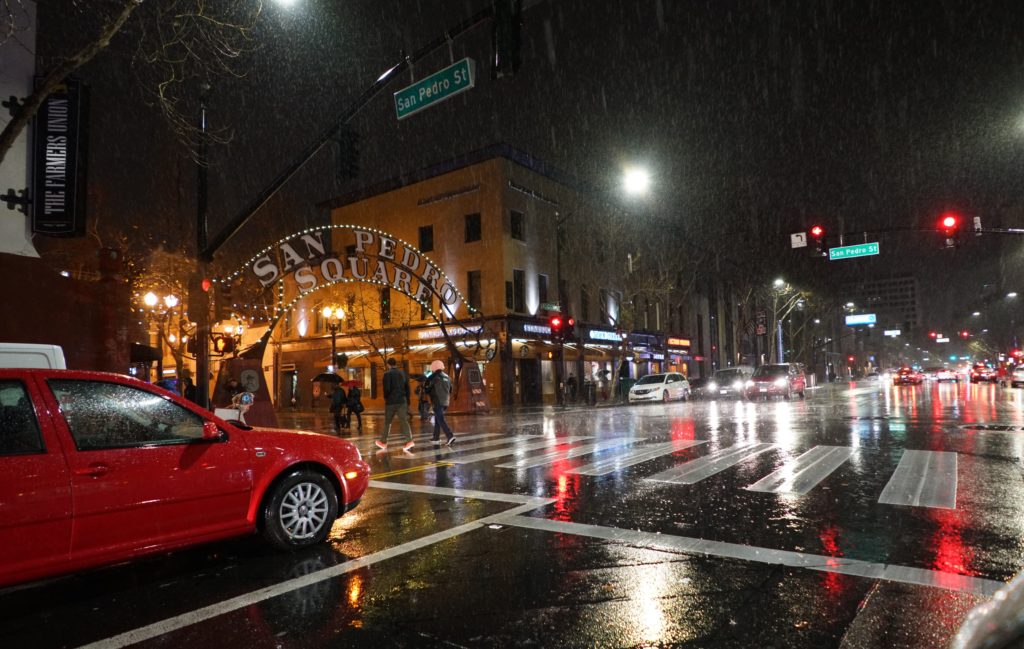 Silicon Valley Coffee Guide
I'm a little limited on my coffee since I've converted to tea for the most part but I still do enjoy going to coffee shops and working.
Silicon Valley Meditation Guide
Innovation isn't only limited to technology. I started teaching Yoga in silicon valley in 2006, at the time it was just becoming popular in San Francisco with studios popping up on every corner while rest of the bay area seemed to be light years away. Needless to say, times have changed. Following in the footsteps of some of Silicon Valley's greatest like Steve Jobs, meditation is not only accepted it's a must do morning ritual if you want to be a successful entrepreneur. There are a number of apps and courses for meditation but nothing replaces being in person. Meditation studios are slowly hitting the scene, and I'm going to bet they are here to stay.
Silicon Valley Yoga Guide
Since I started teaching yoga here in Silicon Valley in 2006, I have had the honor to be learn from some of today's super yoga stars, I'm not talking about Instagram famous stars, I mean the one's that immersed themselves into the practice, traveled to India and back, and taught countless hours of in person classes to pass on their teachings. Some of these teachers are now Insta famous and others you may never hear of. If you visit any of these Silicon Valley studios then you certainly will feel their energy.